Back to All News
Organizing a banquet? Review your rental equipment options.
Posted On
October 19, 2016
If you are planning to host a banquet for a large group of people Classic Events & Parties offers a range of choices to make your party exactly what you imagine.
First, look for rental tables and chairs, a key part of a successful banquet. Classic Events & Parties offers round, square and rectangle tables for rent with a large variety of lengths and widths, ranging from 30-inch to 72-inch round tables; a 4x8 oval table; 4x30, 6x30 and 8x30 rectangular tables They also offer square tables, plastic tables, formica top tables, and wood top tables.
Cocktail tables are available, providing a fine rental option for a more informal event. The cocktail tables are 42-inch tall tables with diameters ranging from in 24", 30", and 36" and are available in round tables or square tables.
Next to consider are rental chairs. Classic Events & Parties has a large variety of folding chairs, from plastic, wooden, or bamboo offered in different colors and with pads available. Chiavari ballroom chairs are a popular item for rental and come in white, black, gold, red and pink among other colors.
In addition to tables and chairs Classic Events & Parties offers tableware and accessories for your banquet gathering. For serving your guests they offer rental catering equipment like silver or stainless chafers; glass, plastic and stainless serving bowls in a large variety of sizes and styles.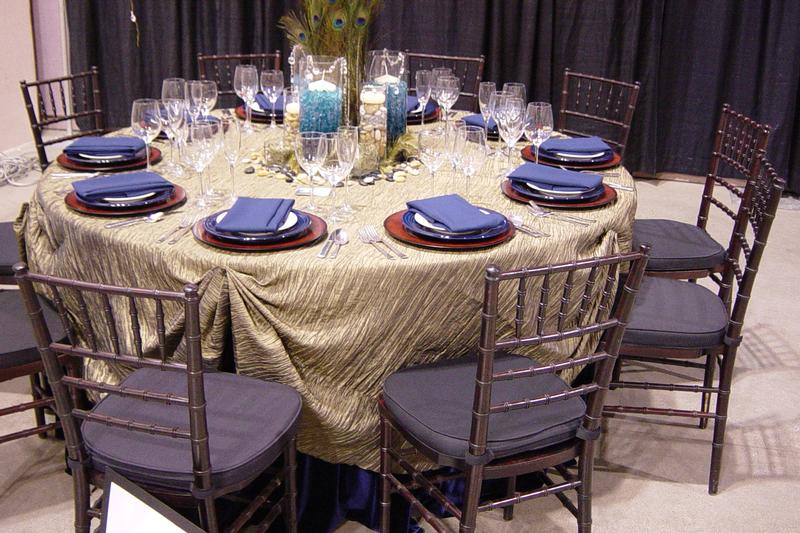 For options in rental china and flatware, options include classic to contemporary styles, such as plain white glass china and Laurie gold dot or stripe china. And choices for linens at Classic Events & Parties include tablecloths or table runners with looks ranging from elegant or more casual. Classic Events & Parties has tablecloths, napkins, runners in many different sizes and colors.
Classic Events & Parties has a very large selection of barware to choose from to suit an informal corporate setting or a more formal banquet. They have signature stemware, beer mugs, margarita glasses, sherbet. They also offer new option, a more elegant-looking Magnificence stemware with a gold trim around the top for a more formal banquet.
Call 515-266-3223 to learn all about what Classic Events & Parties has to offer.
---
Visit Our Showroom
Come see everything we have to offer! Visit us at our showroom.

2250 Fuller Road
W. Des Moines, IA 50265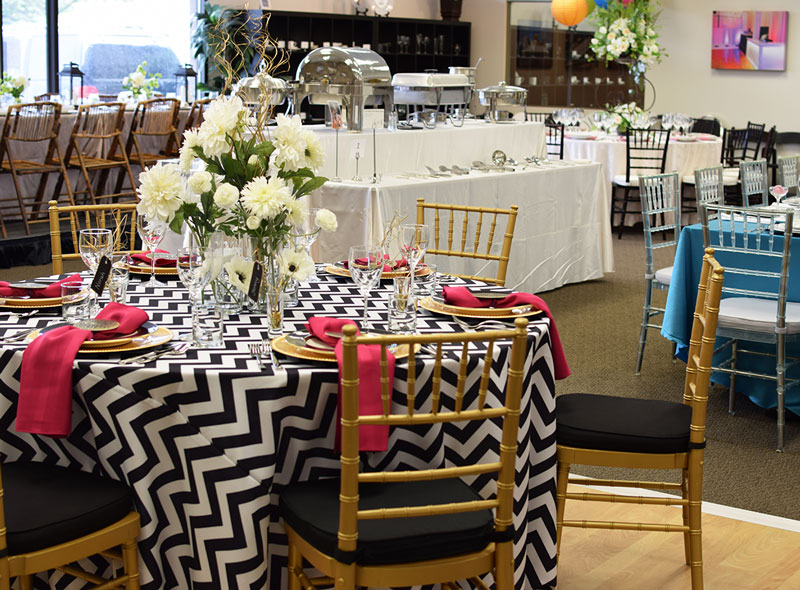 Help Me Plan
Plan your event using our online wizard!
Click Here
Speak with an event specialist
Have specific questions about your event? Our trained staff would be happy to help. Fill out our contact form or call us now!
515-266-3223